Spend $80.00 and you get free shipping!
Regular price
Sale price
$49.00 USD
Unit price
per
Sale
OUT OF STOCK
8 tools at 33 grams
The smallest and lightest bike multitool with uncompromising functionality. Bits nested in bits. Simply flippable as needed. Held together by magnets.
With 33 grams and the form factor of an allen key, this tool is good to go. Even in your pants or jersey pocket. Corrosion resistant stainless steel and Swiss engineering quality make sure this crazy light weight multitool lasts for all your bike adventures.

By the way, the Essential8 combines perfectly with these products: Coworking5, Carrier, Hug. 


Functions
Hex 8
Hex 6
Hex 5
Hex 4
Hex 3
Hex 2.5
Hex 2
Torx 25


Details
Adapter bit 1: Hex 6 (with holder for small bit #1 / 4 mm)
Adapter bit 2: Hex 5 / Hex 3 (with holder for small bit #2 / 3 mm)
Small bit #1: Hex 4 / Torx 25
Small bit #2: Hex 2 / Hex 2.5
Weight: 33 grams
Corrosion resistant stainless steel
Short lever length: 43 mm (with bits)
Long lever length: 93 mm (with bits)
Inscriptions: Laser engraving
Each bit can be used on both lever sides
Bits are held by Neodymium magnets
Share
View full details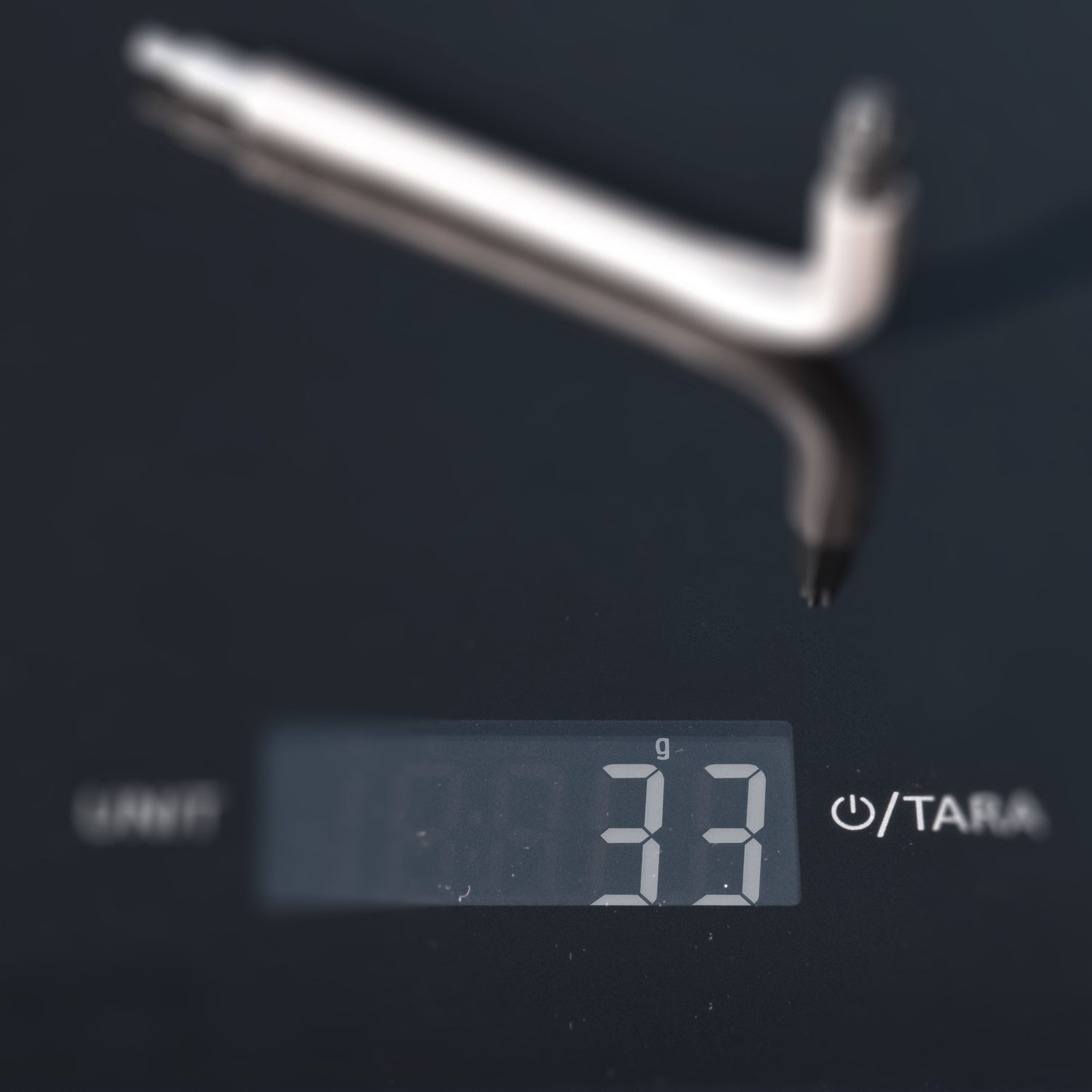 8 tools at 33 grams
8 tools made of stainless steel in workshop quality for on the trail with only 33 grams weight.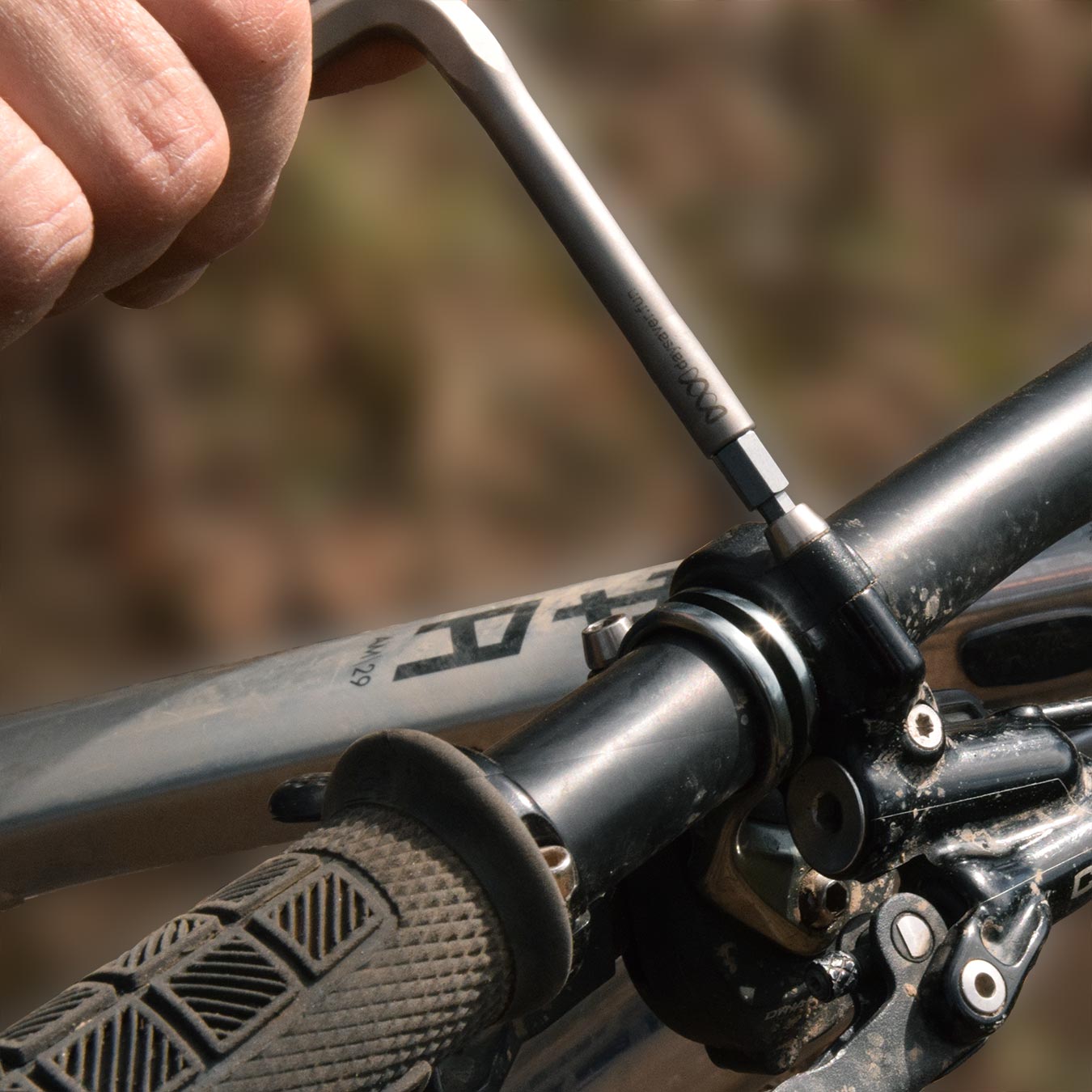 Control your force
Screws are sensitive creatures. With the wrong torque they are either broken or too loosely tightened. With the two different lever lengths of our tool you can give each screw the required amount of love. Your screws will thank you with endless fun.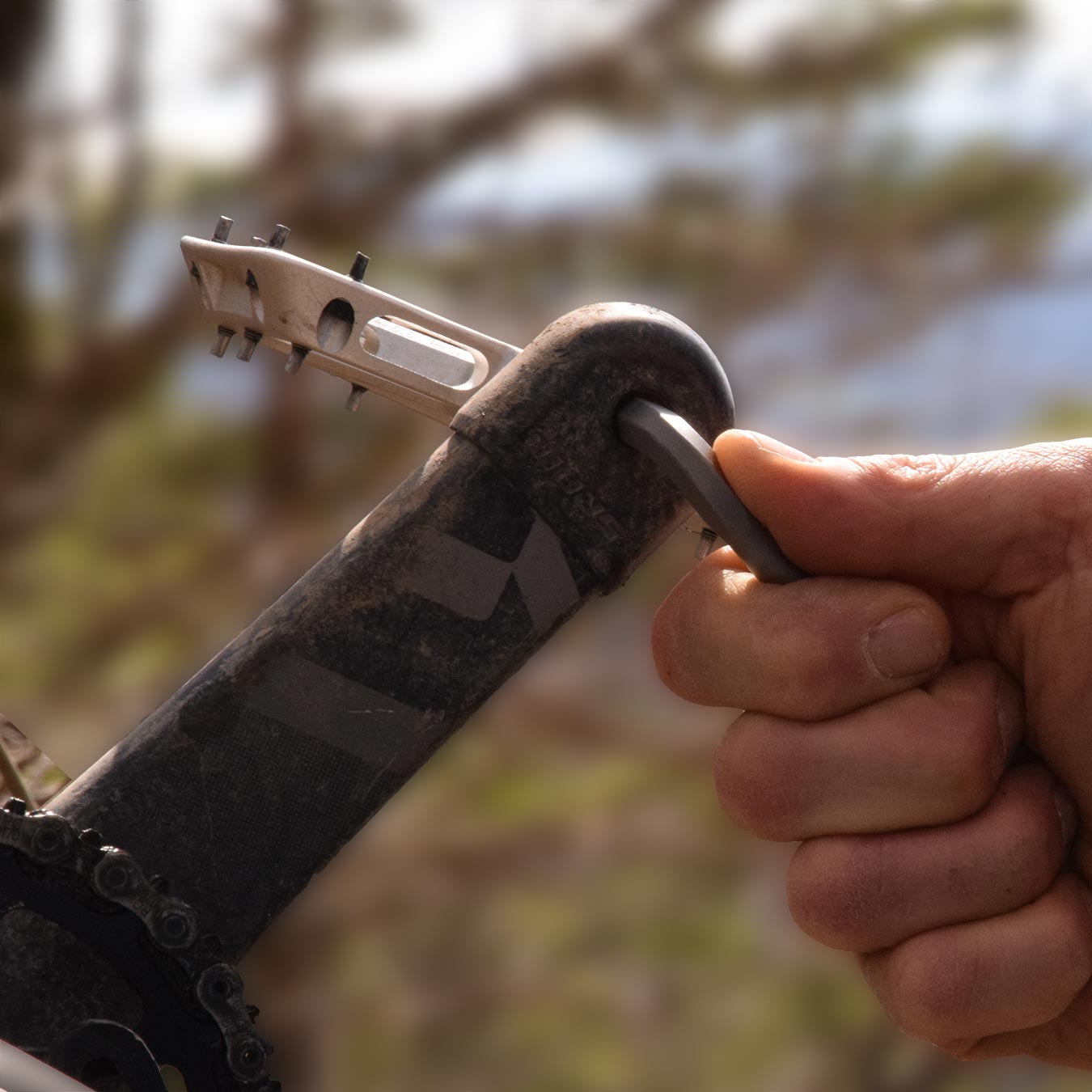 Use your force
Sometimes it just takes force. The Essential8 lets you use it, with top torque values that will test your hands.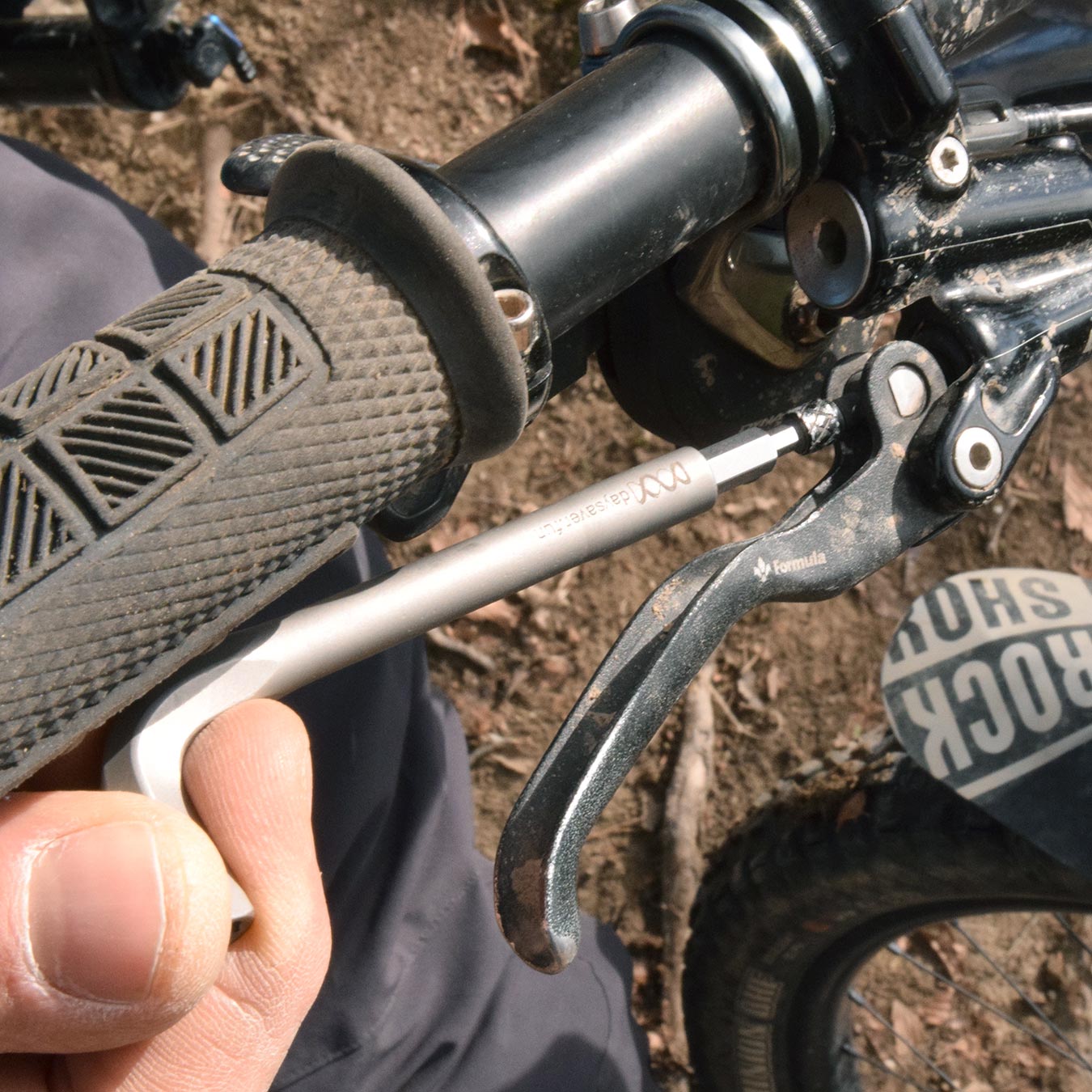 Reach any screw
With a bulky multitool you cannot reach many screws on the bike properly. Result: worn screws or scratches on the frame. With the simple and slim form factor of our tool, you can get to any screw and tighten or loosen it the right way. That's a promise!
8 in 1 - held by magnets
Magnets as bit retention make sure the nested bits stay put and guarantee an easy handling, even in dirty and wet conditions.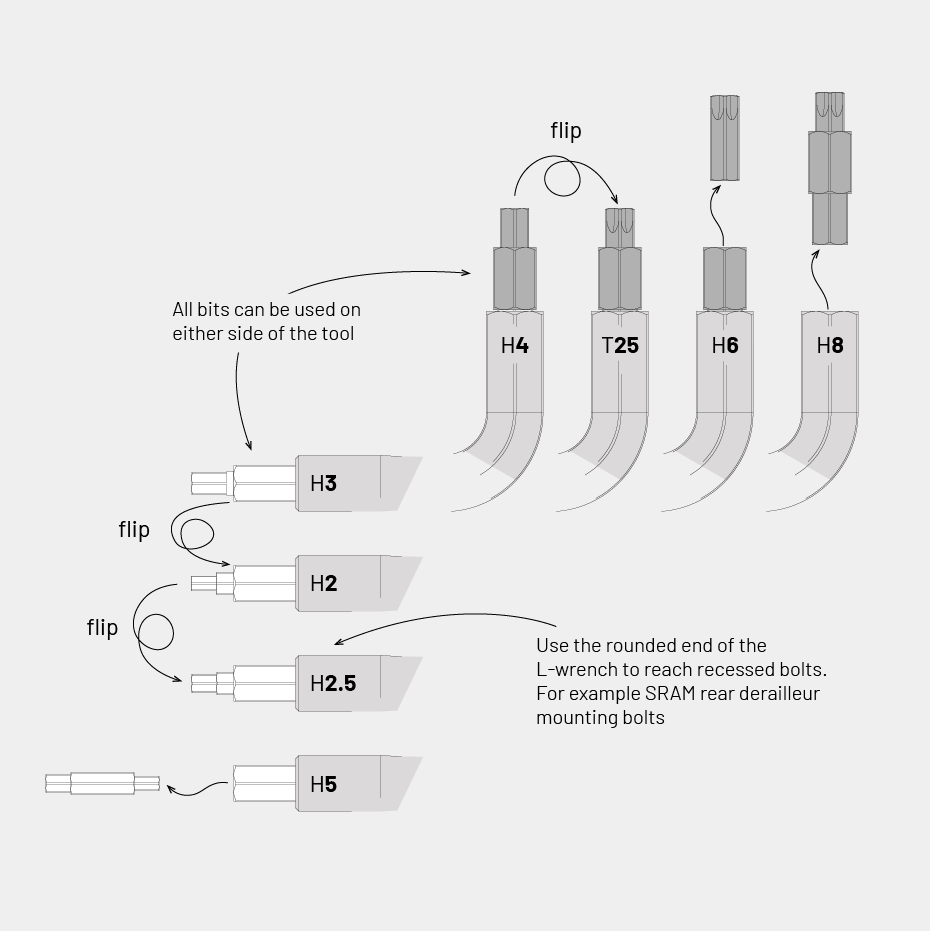 How is that 8 tools again?
See how the bits are nested and how you get to the different tools.