Spend $80.00 and you get free shipping!
Regular price
Sale price
$33.00 USD
Unit price
per
Sale
OUT OF STOCK
The light & workshop quality multitool extension
The multitool extension Coworking5 offers workshop quality without compromise at an incredibly light weight of 35 grams. The small but handy size ensures that it is convenient to use and portable. We use the best possible materials to guarantee longevity and durability. All tools are held together by magnets and are easy to take apart and put back together. Enhance your Essential8 or Original9 multitool or any other multitool to the perfect bike tool set with these features:
Chain breaker
Tire lever
Spoke wrench
Valve core tool
Chain links holder


Details
5 Functions / 35 Grams
The chain breaker is made of highly corrosion resistant and hardened stainless steel
The chain breaker can be used with any Torx 25 key
The chain breaker can break 9-12 speed chains (SRAM flat top chains included)
The tire lever – which serves as the chain breaker handle as well – is made from glass fibre reinforced polyamide which delivers the best possible flex-to-stiffness ratio for that application
The tire lever includes a Master Link storage and holds any Master Link by magnets (Master Link is not included)
For the tire lever we offer 50% Crash-Replacement-Discount!
The spoke wrench is for #0 nipples, it fits the most common 3.23mm nipples like DT Swiss, Sapim and many others
All the tools are held together by magnets and are easy to take apart and put back together
Mount the Coworking5 together with the Essential8 to your bike with the Cradle mount.
Share
View full details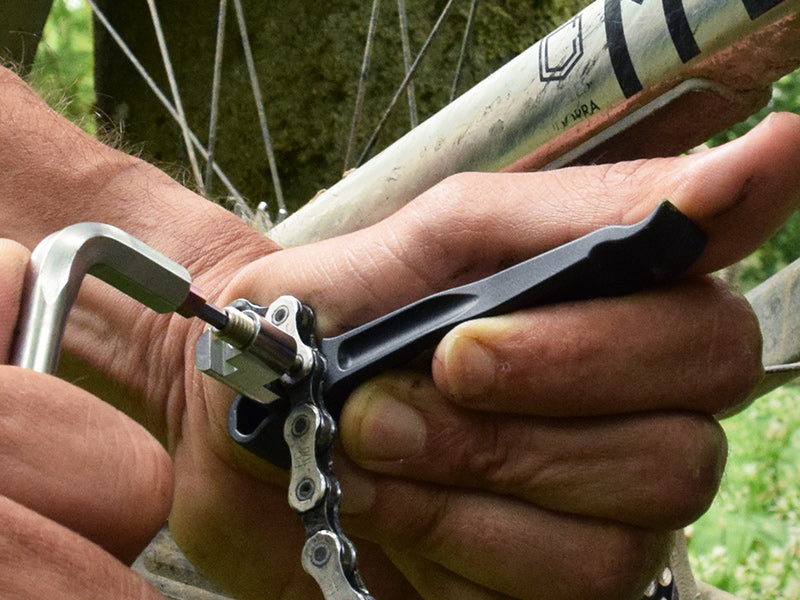 Chainbreaker
With the tire lever as a handle that deserves the name and the innovative integrated chain guidance, you can easily remove the broken links of any 9 to 12 speed chain. The chain breaker can be used with the Daysaver Multitool or any other tool that features a hex3 allen key.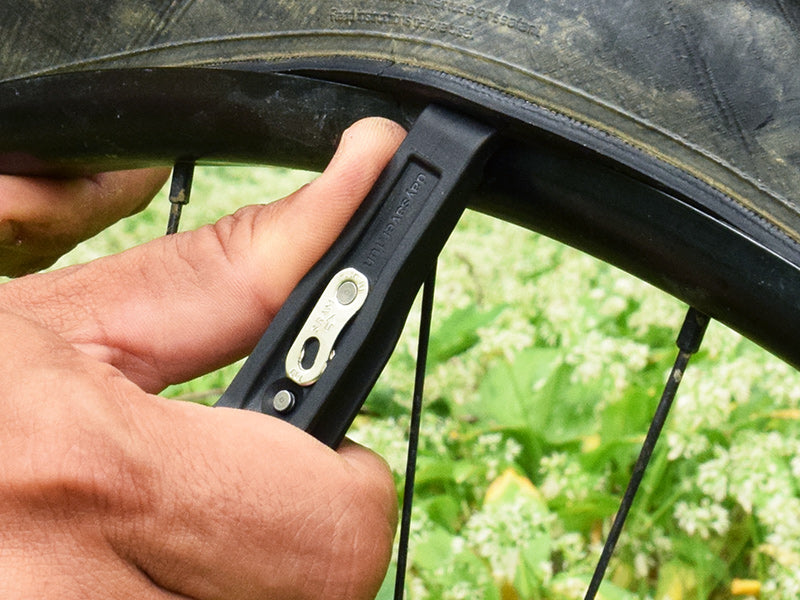 Tirelever
Big enough to be grabbed properly, stiff enough to remove any tire and flexible enough not to break. Designed to be compact and light enough to carry in your shirt or shorts pocket even with your Daysaver Multitool.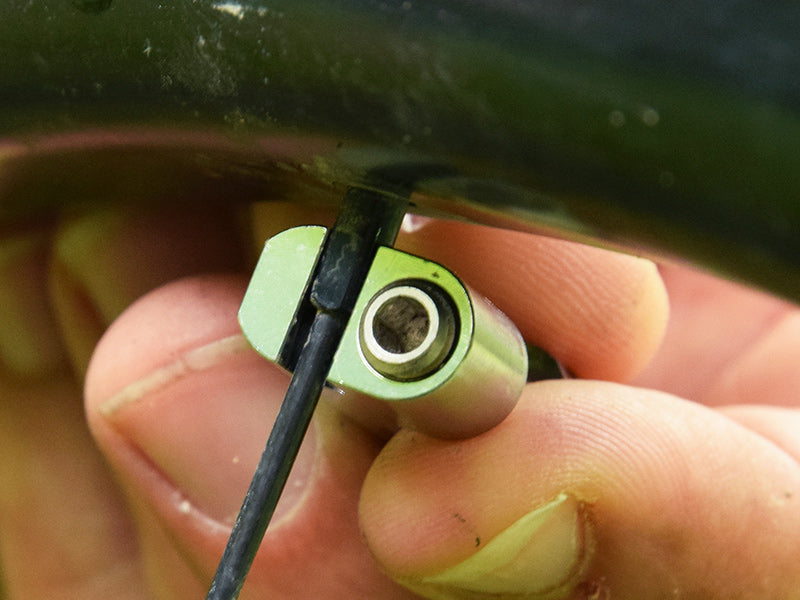 Spokewrench
With the integrated spoke wrench you can loosen or tighten your wheels spokes even on the ride.  This high precision spoke wrench is made of hardenedstainless steal and is therefore durable and for professional use. With its handy shape, all spoke nipples are easily accessible and the rotation is not restricted by the spokes.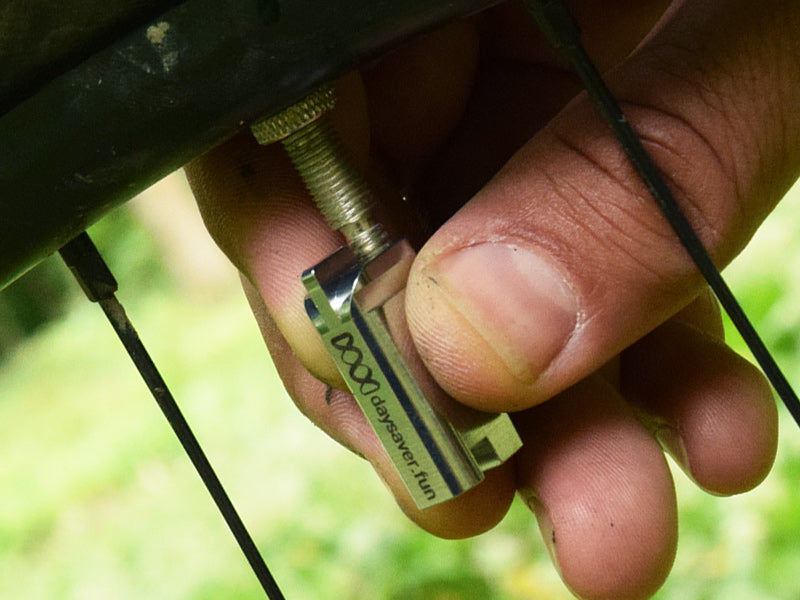 Valve-Core Tool
The valve core tool is integrated in the chain breaker as well.  It's strong enough to loosen even stuck tubeless valves. The tool feels good in the hand due to its rounded shape.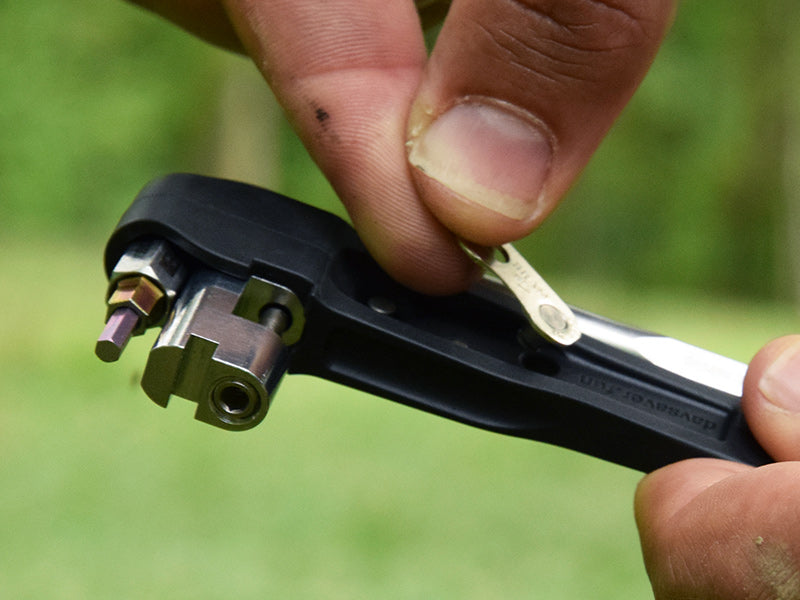 Master-Link Storage
To make sure you have a Master Link with you, we have integrated a dedicated holder. (Master Link is not included)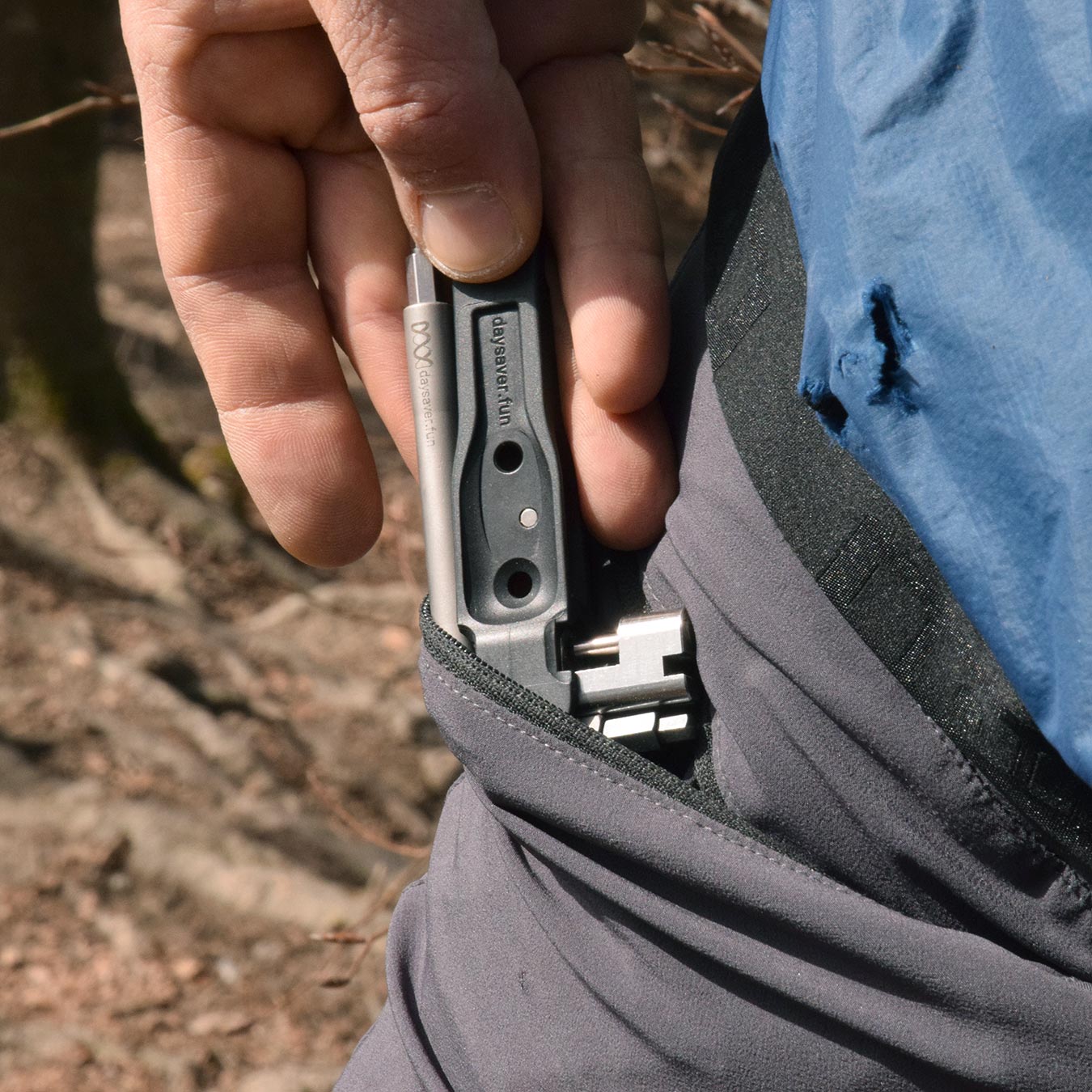 Pocket-compact
So small and light you won't even feel it, no matter if you have it in your pants or jersey pocket. Or in your backpack, for that matter.
Together what belongs together
Essential8 and Coworking5 - the perfect combination. Magnets hold the tools together compactly and securely.